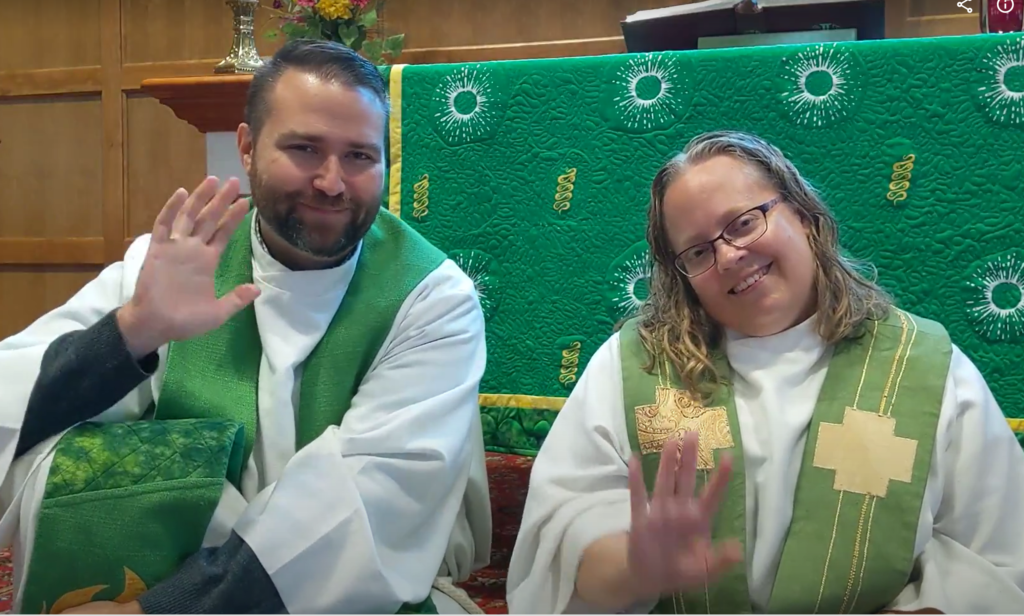 Hello!
We may not have met yet, but let us introduce ourselves! 
We are Pastors Matthew and Jennifer Rose. Look, we get it. Sometimes church can feel like just one more thing to do in an already busy life.  We know that it can be overwhelming to find a church, especially when you are juggling lots of other things already.  
And yet, we've found so much meaning within the church and we know that it has had a tremendous impact on our own family.  We have 4 kids ourselves, and they've learned so much from being part of the church community and grown in incredible ways (and I don't mean just how many cookies they can eat after church!)
So if you might be looking for a church with Pastors who truly get what it's like to raise kids in this crazy world, or if you are looking for just a little bit more of a community as part of your life, we encourage you to give us a try. We'd love to meet you and get to know you better. We are a congregation that is open to all people – we say "all are welcome" and truly mean it. We've got people from Birth to 97, and everywhere in-between. In our church, we are incredibly generous with our time and money out in the community -serving is a big part of our DNA here. You can also find a mix of tradition & modern things with us. But we're a church that feels like family. And we can't wait to welcome you!  Introduce yourself to us by clicking the button below so that we can start to get to know you!
We're looking forward to meeting you!
Pastor Matthew Rose & Pastor Jennifer Rose