Our Leadership Team is comprised of 10 voting members of Our Savior's Lutheran Church. The Leadership Team meets monthly and handles the "business side" of our church overseeing the budget, addressing needed repairs and purchases, setting policies, etc. Meetings generally run 1-2 hours. They meet on the second Tuesday of every month at 6:30 pm.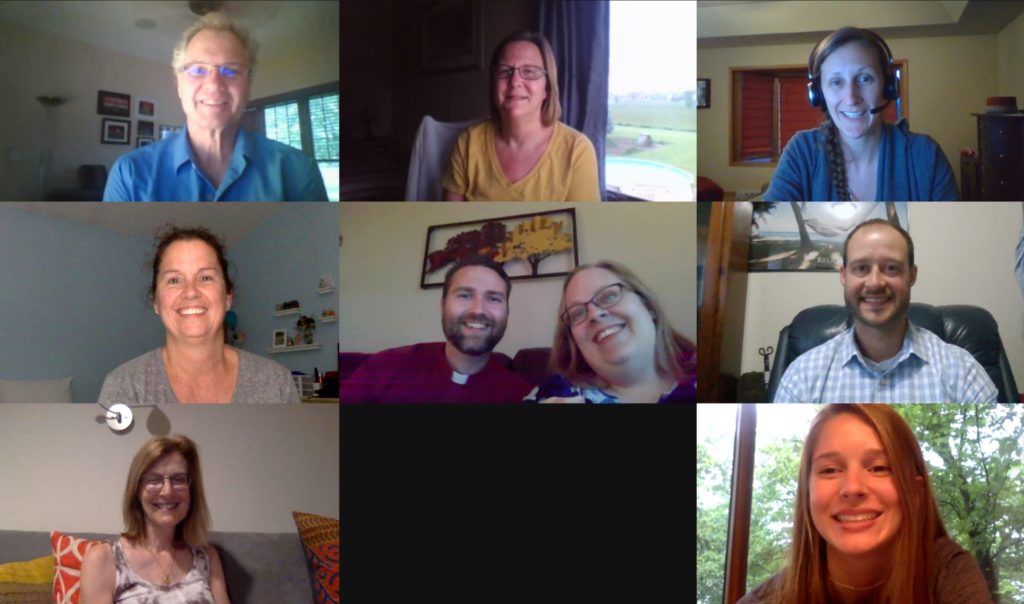 Top Left to Right: Mark Wiskow (Treasurer), Liza Klokow (President), Bess Philps (Past President).
Middle Left to Right: Lori Zeller (President Elect), Pastor Matthew Rose, Pastor Jennifer Rose, Jason Zelmer (Member at Large).
Bottom Left to Right: Lisa Dettman (Member at Large), Melissa Harwick (Secretary; Not pictured), Gracie Mauer (Member at Large).