Doing God's Work with Our Hands in the Community
At Our Savior's we see outreach ministry as a core value.  We believe that we all have a gift to give, that God creates us as unique and gifted individuals, and that we have been called to make a difference in our community.
As part of the ELCA, we are a church that rolls up our sleeves and gets to work.  The ELCA has a long history of being present in communities, working to help and serve where we are needed.  
We believe that this hard work is good for us and good for God's creation – it is a win-win!  Through the hard work of our congregation, we have been able to support many organizations (with significant monetary contributions and with contributions of time & talent!) 
Financial support for 2 ELCA missionaries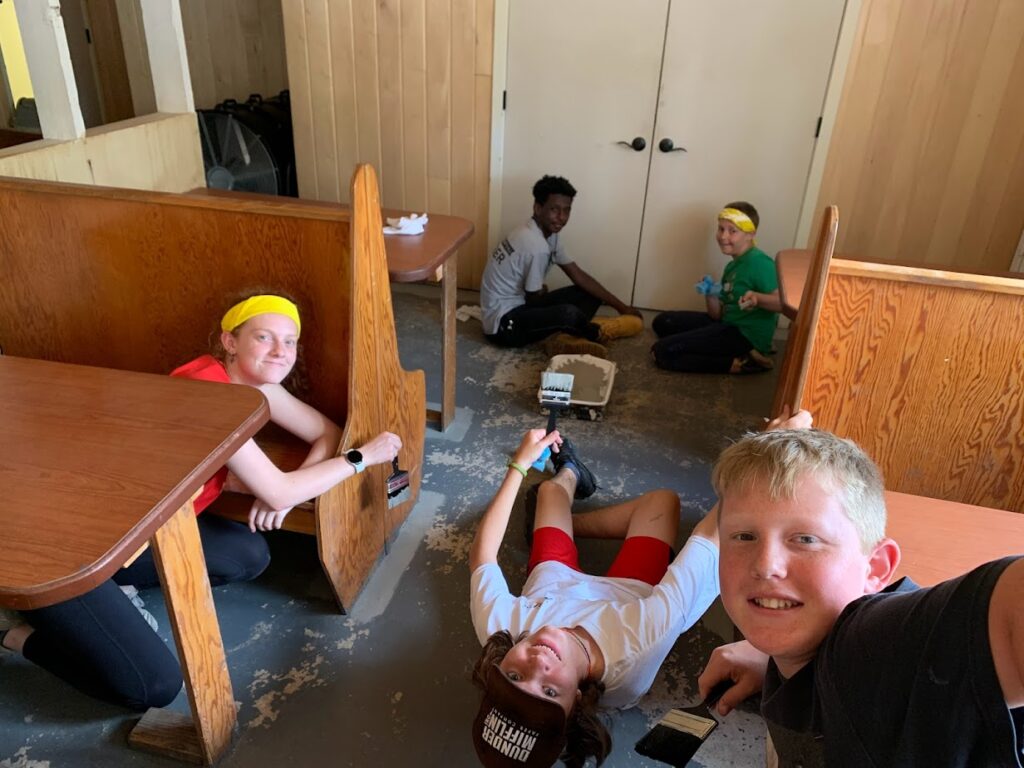 Members of the Our Savior's Youth Group Hard at Work repainting the floor of a community center!
Service Projects At Our Savior's
We also engage in service projects at Our Savior's regularly.  Examples of recent projects are:
Meal Packing – Once a year we pack 10,000 meals with Lifeline Christian Mission and send them to hungry people all over the world.  We listen to great music and groove to great tunes and make a difference while we work.
Blood Drive – we host a blood drive annually and encourage our members & all who can give blood to do so and help our community!