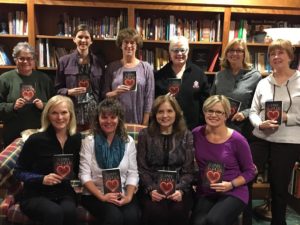 Discussion topics in 2019!
April 22nd – Take a look at this new date! Does the Monday after Easter work for most?  – discussion leader, Sandy Anderson
Eleven Rings, author Phil Jackson and Hugh Delehanty
During his storied career as head coach of the Chicago Bulls and Los Angeles Lakers, Phil Jackson won more championships than any coach in the history of professional sports. Even more important, he succeeded in never wavering from coaching his way, from a place of deep values. Jackson was tagged as the "Zen master" half in jest by sportswriters, but the nickname speaks to an important truth: this is a coach who inspired, not goaded; who led by awakening and challenging the better angels of his players' nature, not their egos, fear, or greed. This is the story of a preacher's kid from North Dakota who grew up to be one of the most innovative leaders of our time. In his quest to reinvent himself, Jackson explored everything from humanistic psychology and Native American philosophy to Zen meditation. In the process, he developed a new approach to leadership based on freedom, authenticity, and selfless teamwork that turned the hypercompetitive world of professional sports on its head.
In Eleven Rings, Jackson candidly describes how he:
Learned the secrets of mindfulness and team chemistry while playing for the champion New York Knicks in the 1970s
Managed Michael Jordan, the greatest player in the world, and got him to embrace selflessness, even if it meant losing a scoring title
Forged successful teams out of players of varying abilities by getting them to trust one another and perform in sync
Inspired Dennis Rodman and other "uncoachable" personalities to devote themselves to something larger than themselves
Transformed Kobe Bryant from a rebellious teenager into a mature leader of a championship team.
Eleven times, Jackson led his teams to the ultimate goal: the NBA championship—six times with the Chicago Bulls and five times with the Los Angeles Lakers. We all know the legendary stars on those teams, or think we do. What Eleven Rings shows us, however, is that when it comes to the most important lessons, we don't know very much at all. This book is full of revelations: about fascinating personalities and their drive to win; about the wellsprings of motivation and competition at the highest levels; and about what it takes to bring out the best in ourselves and others.
May 20th – Third Monday, the 4th is Memorial Day!
Discussion Leader – Linda Arshem
Born a Crime: Stories from a South African Childhood
Author – Trevor Noah
Trevor Noah's unlikely path from apartheid South Africa to the desk of The Daily Show began with a criminal act: his birth. Trevor was born to a white Swiss father and a black Xhosa mother at a time when such a union was punishable by five years in prison. Living proof of his parents' indiscretion, Trevor was kept mostly indoors for the earliest years of his life, bound by the extreme and often absurd measures his mother took to hide him from a government that could, at any moment, steal him away. Finally liberated by the end of South Africa's tyrannical white rule, Trevor and his mother set forth on a grand adventure, living openly and freely and embracing the opportunities won by a centuries-long struggle.
Born a Crime is the story of a mischievous young boy who grows into a restless young man as he struggles to find himself in a world where he was never supposed to exist. It is also the story of that young man's relationship with his fearless, rebellious, and fervently religious mother—his teammate, a woman determined to save her son from the cycle of poverty, violence, and abuse that would ultimately threaten her own life.
The stories collected here are by turns hilarious, dramatic, and deeply affecting. Whether subsisting on caterpillars for dinner during hard times, being thrown from a moving car during an attempted kidnapping, or just trying to survive the life-and-death pitfalls of dating in high school, Trevor illuminates his curious world with an incisive wit and unflinching honesty. His stories weave together to form a moving and searingly funny portrait of a boy making his way through a damaged world in a dangerous time, armed only with a keen sense of humor and a mother's unconventional, unconditional love.

Who would like to lead a discussion in June?